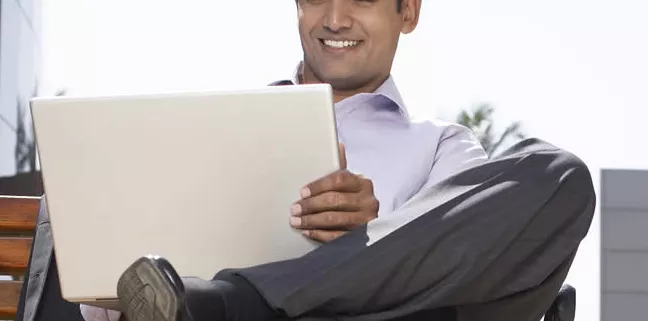 A WordPress freelancer is not only able to professionally set up your WordPress website, but can also offer affordable support and maintenance.
WordPress is the first choice nowadays for blogs or complex corporate websites. The content management system (CMS) makes web design especially simple, and therefore affordable. The later handling is also relatively easy for beginners thanks to the sophisticated WordPress interface.
There are as many WordPress freelancers as are there are grains of sand on the beach
Whoever chooses to use WordPress as their CMS will benefit from the software's popularity – a good fourth of the internet runs on WordPress. Finding the right WordPress professional is therefore pretty easy. You will find them all over the world with specialisations in different areas.
Every WordPress freelancer should be experienced in setting up a typical WordPress website. For a professional online presence the freelancer will need in-depth knowledge that not everyone will automatically have.
The modular structure of WordPress plays a crucial role. Every WordPress website uses a combination of WordPress software for the interface and templates for the design, as well as plugins for the individual features and elements.
Ability: what a WordPress freelancer should know
The skilful selection, coordination and subsequent optimisation of these components require a lot of experience and technical expertise in WordPress. Security, performance and SEO are especially important areas. Just because a WordPress website looks great doesn't mean that it run quickly, is safe from hacker attacker and works perfectly with search engines and social networks.
In-depth knowledge of HTML, JavaScript, CSS and PHP are desirable skills, just like optimisation and security concepts. Professional integration of tools such as Google Webmaster Tools, Bing Webmaster Tools, Google Analytics, security plugins such as Wordfence and All in One WP Security & Firewall, or also a content delivery network (CDN) such as CloudFlare for pages with a global audience are advanced services that separate average WordPress freelancers from absolute professionals.
Service and maintenance
The CMS software, the template used and all the plugins will need to be kept up to date to ensure the optimal and secure operation of a WordPress website. Plugins especially can repeatedly encounter problems if the developer responsible no longer updates them, or is late updating the software. Vulnerabilities or malfunctions on the website are the natural consequence, and experts are usually then needed to solve the problem.
Once you select a WordPress freelancer, it is worth it to ask about support options, and perhaps even include them into the package.
Cost advantages of a freelancer from India
A WordPress freelancer from India lets you afford a proven expert in all the points mentioned previously, but without high costs.
Outsourcing4work can help you take advantage of this cost benefit without you needing to take part in expensive experiments. In addition to the provision of India IT professionals, we also take over the coordination with our own project managers throughout the entire project phase. These project managers are well experienced in virtual project work with offshore service providers. Our many years of experience with Indian staff will be to your benefit. If you would prefer to carry out a project at a fixed rate, or would like hourly billing, this is also possible. We offer all types of Outsourcing.