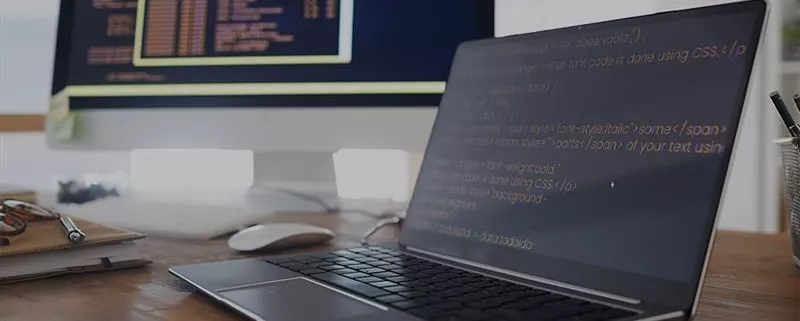 Creating an online shop: The first steps to your own webshop
Creating an online shop doesn't have to be a difficult task. The online trade sector is still booming and the consideration of participating in this economic success is obvious. But how can you create your own online shop?With this guide, we show you how to take the first steps towards your own webshop.
Creating an online shop: conceptualize, build and implement!
Online shopping has been experiencing continuous success for years. In contrast to many stagnating markets, online shopping is one of the most successful and promising. The internet generation, for whom it is normal to shop online, and the pandemic world situation, contribute significantly to e-commerce success. Whether an existing retail shop is to be given an additional online presence, or the web shop is starting from scratch:
You should definitely consider these steps before creating an online shop:
Determine the basic online shop concept: Which shop software, products and functions should my webshop have?
Select a suitable online shop provider: Which shop system is best suited to your products? The right choice is crucial for your success: Get advice from professional shop web developers.
Set up an online shop: What products do you offer? Which payment methods do you want to offer? (e.g. PayPal, direct debit, prepayment, Klarna, Sofortüberweisung).
Implement marketing: Set up newsletter, include SEO-optimized texts, select suitable web design.
Take variable measures: introduce price discounts or voucher codes, implement a flexible pricing policy.
Shop construction kits: The easiest way to your own online shop
Some companies, such as Strato or 1 & 1, offer online shops with the help of so-called shop construction kits. With shop construction kits, webshops can be easily created without any programming knowledge. The path from your own idea to your own online shop is short: after a successful registration and payment of a fee (the amount depends on the number of selected functions), the online shop is already available. In the backend, only payment and shipping methods are defined and images and product descriptions are uploaded.Afterwards, the first customers can already order items on the website.
Especially for e-commerce beginners, a modular system for the first online shop should be a serious consideration. Founders usually have moderate capital and do not yet have a large number of products.These are ideal conditions for starting with a modular system. Those who want to operate a professional e-commerce in the long term should consider alternatives in good time. Shop construction kits limit the online trader in many ways. Especially with a high number of products, profitability suffers under such conditions.Customer acquisition: How to get traffic to your webshop
No online shop can function without regularly generating visitors. Immediately after opening your own webshop, it is important to direct Internet users to your online shop.
There are several ways to generate traffic:
Search engine optimization
Investing time in SEO is particularly worthwhile for existing products that have been searched for with the intention of purchase. A look at the Google Keyword Planner helps: after entering a main keyword, it also shows all other relevant or related search terms. Due to the competitive situation, it is usually difficult to optimize the main keywords on your website. However, it is worth taking a closer look at the related search terms in order to attract additional visitors to the webshop.
Social media
Social media such as Facebook, Twitter or Instagram are particularly suitable for products that are bought through spontaneous impulses.
Newsletter
A newsletter is especially useful if a customer you have won is to become a repeat buyer. With nice e-mails, a customer should grow into a regular customer through a targeted approach. The e-mail addresses of the customers can be generated by discount vouchers.With Outsourcing4work: High cost efficiency for online shop operators
You are not yet sure which shop software is suitable for your project? Or you need professional help in web design so that your products are optimally presented?
At Outsourcing4work, professional shop web developers specialize in taking online shops to the next level.Within a few days, we will provide you with a custom-fit and specialized employee. Whether you are looking for simple solutions at first or need more complex shop functions in the medium term: Save valuable time now and arrange a free initial consultation with our specialists.