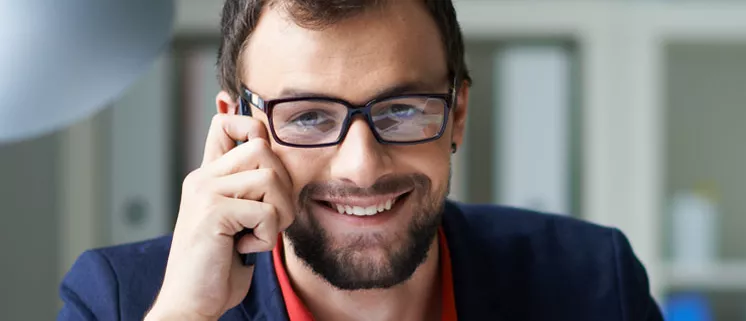 PHP freelancers are becoming more and more popular. The growing IT skills shortage and increasing work in virtual teams are the two main drivers behind this. It is becoming increasingly commonplace to have a PHP freelancer reinforce an existing team of developers, or to outsource the entire development of certain products to offshore teams.
This is due to companies keeping an eye on costs, in addition to offshore workers' immediate availability and flexibility. If you offer salaries and benefits above market average, it is of course no problem to find the right staff in this country. The numbers speak for themselves in terms of salary:
Differences in salary: PHP freelancers in India and Europe
India offer lower salaries than those found globally, and is also excellently situated for professional knowledge.
An employer in Germany, for example, will need to pay nearly €80,000 per year for a PHP software developer with a computer science degree and three years experience. This works out to be around €55 per hour. German PHP freelancers are slightly more expensive with around €65 per hour.
Indian PHP freelancers can be found for €20 per hour, so which is less than a third of what is paid in Germany. It is even possible to replace a German PHP freelancer with two Indian freelancers and still save money.
PHP freelancers – pay attention to the profile
If you pay attention to a few key factors during the selection process, you will easily find candidates matching your exact project among the thousands of profiles. Ultimately, PHP is the world's most widely used language for web applications and is used by thousands of Indian PHP developers in every possible scenario.
In addition to appropriate references for past projects, you should also pay attention to team skills and experience in virtual IT projects. The Agile method for software development with the Scrum approach is very popular in virtual teams. If the PHP freelancer already has experience in various Scrum roles, this will makes the coordination across distance much easier. This is particularly useful if the freelancer will need to be integrated into an existing local team via tele-working.
PHP expertise: frameworks and certifications
The frameworks a PHP freelancer is experienced in are just as important as knowledge of the current PHP version if you want your application to be performant and error-free.
Zend, Symfony and Yii are three especially popular and powerful PHP frameworks whose skillful handling requires a lot of know-how. There are also corresponding certifications for Zend and Symfony, as well as a few other PHP frameworks which will document skills. In addition, letters of recommendation and references from previous Scrum masters and product owners are a good way to gain knowledge on the PHP freelancer's expertise.
Procuring Indian PHP developers
If you want to find the right PHP freelancer in the right way, then Outsourcing4work can help you with our excellent contacts in India. We have many years of experience in PHP development and in providing Indian professionals to European clients.
We can help you in all situations – from fixed price projects to PHP freelancers as temporary employees. You can also hire a team of multiple web developers who will work exclusively for you if you are looking to completely outsource complex PHP application development.
And since you conclude contracts directly with us as a European company, you are always on the safe side. We will provide you with one of our project managers who work with Scrum/Agile, and who will ensure optimal implementation according to your requirements.