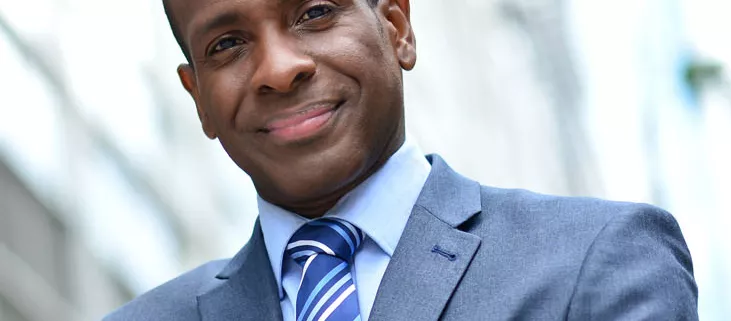 Delphi developers are a bit harder to find than developers for other programming languages. The rather expensive development environment for Windows software has in fact lost some of its former popularity. This is due to the wide variety of device types and operating systems which software can be developed for.
There is also now a wide variety of powerful alternatives for Windows applications – nowadays Microsoft plays an important role with Visual Studio and its own technologies Visual C#, Visual C++ and .NET.
Anders Hejlsberg: the grandfather of all Delphi developers
To understand Delphi's significance today, you should take a look at the history of programming languages and environment developments.
During DOS times the Danish programmer Anders Hejlsberg brought out a ground-breaking development environment for creating software with Turbo Pascal. Machine code for programs was produced with the help of a corresponding compiler, which was previously written in the Pascal programming language.
By changing from DOS to Windows the Turbo Pascal developers quickly became Delphi developers. Microsoft Windows began its success in 1991, and as Microsoft expanded on the development of graphical user interfaces with Visual Basic, Hejlsberg recognised that the conventional method of developing code using the keyboard was no longer efficient. As the lead developer of the Borland Company, he developed Turbo Pascal into Delphi.
In 1996 Hejlsberg was hired as the Chief Software Architect by Microsoft. There he developed the scripting languages VBA and the .NET system, as well as the programming languages C# and TypeScript.
Delphi developers then and now
After Anders Hejlsberg's departure, Delphi was continuously further developed by Borland and was sold to Embarcadero Technologies in 2008, which has maintained the development environment since. The current version released in 2015, Delphi 10, does not have much in common with the Delphi versions form the early days.
When selecting a Delphi developer it is important to ensure that they are experienced in the current Delphi versions. A Delphi starter edition with limited features has existed since 2011, and the current professional version allows apps to be developed for iOS, Android, Mac and the Universal Windows Platform, as well as for the Internet of Things. One Delphi developer is not the same as any other Delphi developer! Hardly any Delphi developer is well-experienced in several of these programs.
Highly qualified Delphi developers from India
It's best to rely on high expertise among skills. If costs are an issue, you can save quite a bit with targeted Outsourcing to India for a Delphi developer. The large wage differences between Europe and India make it possible.
If you would like to benefit from the cost advantages of working with an Indian Delphi developer from India, Outsourcing4work is happy to help. Outsourcing4work has specialised in providing Indian software developers for years.
Thanks to our extensive partner network we can draw on a large pool of software developers with various specialisations. With our help, you will easily find a suitable Delphi developer for every need.
You can then either virtually include the developer in your project, or you outsource the entire development process to India with our support. Projects realised at a fixed price are possible with us, as well as hourly billing. A complete team based in India which only works for you is also an option.
Thanks to our project managers who are well-versed in Agile, Scrum and Kanban you will not need to worry about any difficulties in communication and cooperation with the Indian partners. You won't run into any contractual or payment issues either, as you will conclude your contract directly with us a European company – this creates trust.