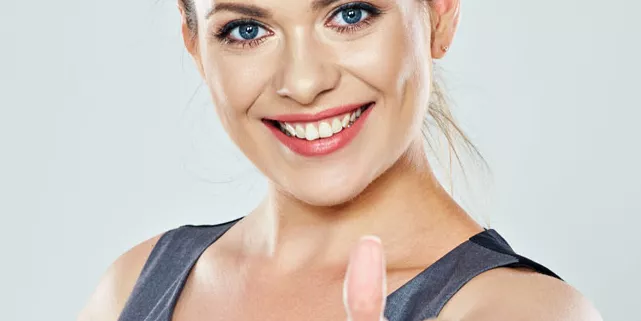 If you want to create a website, you are sure to come across WordPress. The CMS software came onto the market in 2003 and was originally developed for bloggers. WordPress has been continuously further improved over the years, and expanded with many functions. Nowadays WordPress is the undisputed market leader in the CMS area, and according to statistics from W3Techs, it now has an impressive market share of nearly 60%.
It is used by companies to create complex and professional websites, as well as by private bloggers with only rudimentary technical knowledge. WordPress is used in all areas and a quarter of existing websites worldwide use the popular CMS.
When large companies create a website they often choose WordPress
A look at some of the largest WordPress customers shows the sophisticated results you can achieve if you create a website with WordPress. Sony Music, The New York Times, TechCrunch, BBC America, MTV News and Fortune all use WordPress. Google Ventures and Facebook Newsroom are two of the leading internet companies among them, despite the fact they both have extensive experience and top employees. They could create an excellent website in-house if needed. In Google's case this is particularly interesting, as the internet company runs its own blog platform with bloggers which is also used for many Google product blogs, such as the Chrome blog for Google's popular web browser.
How WordPress works: CMS files + WordPress theme + WordPress plugins
WordPress is very flexible thanks to a modular approach. The open-source software provides the functional basic structure and a back-end for managing and publishing content. WordPress themes and templates are used for the design, which specify the appearance and arrangement of the articles, pages and all other visible elements. The basic functionality of WordPress can also be extended with plug-ins.
This approach can be used with blogs, company websites, online news portals, online shops or social networks. This is even possible for simple pages for enthusiastic hobbyists. Companies or organisations which usually create complex websites like to use experienced web developers or CMS agencies specialised in WordPress. For special requests it is necessary to extensively adapt or customise existing WordPress themes and plugins.
Create a WordPress website in India to reduce costs
If a CMS like WordPress is used on millions of websites around the world, then it is obvious that you can also find specialised web developers all around the world. This applies to India in particular, which is the world's most important Outsourcing provider. Many companies that create a website use Indian web developers thanks to their lower rates costs and high quality. You will get significantly more for your investment with Indian WordPress agencies.
If you would like to create a website with WordPress, we can help. Outsourcing4work will find the right web agency for your project. You can also use other CMS options instead of WordPress, or completely develop a website from scratch. We will also find the right provider easily for you for this.  We have many years of experience specifically in the area of CMS and we are well-suited to assist you in your search for the best CMS agency. You will remain unbiased in your preselection and you will later save money in the construction and operation of your website. You conclude the contract directly with us as a European company. If you would prefer to carry out a project at a fixed rate, or would like hourly billing, this is also possible. We offer all types of Outsourcing.