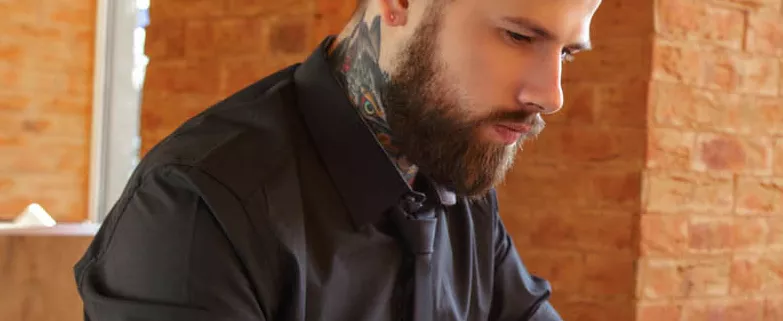 Microsoft Outsourcing offers many companies great savings potential. Instead of establishing and maintaining their own large IT departments, many processes can be handled through targeted Microsoft Outsourcing.
The high distribution of Microsoft products is a real benefit here – the American company has been the largest software company in the world for many years. Everywhere in the world you can find a service provider specialised in the Microsoft system.
Here are a few examples of how companies can save costs and on staff with Microsoft Outsourcing.
Traditional Microsoft Outsourcing: office experts and VBA developers
Microsoft Office is standard in most companies. Word, Excel and PowerPoint are a normal part of everyday office life. While many employees can use the individual programs easily, experts are hard to find. This is especially true for advanced Excel programming, macro development with Visual Basic (VBA) and database development with Microsoft Access.
Because you can easily separate the construction of suitable work equipment (tables, macros, databases, etc.) and their simpler use later on, it is well worth it to hand over the more complex work to Microsoft Outsourcing. Outsourcing macro programming with VBA especially makes sense because the necessary skills require extensive training.
SharePoint Outsourcing for intranet and extranet
Microsoft SharePoint is used as a content management system (CMS) by companies as a collaboration platform. Employees and clients can call up stored content from any end device in SharePoint and edit it. The seamless integration to other Microsoft products such as Office Suite provides additional convenience.
Instead of burdening a company's own IT department with setting up SharePoint, Microsoft Outsourcing gives it over to specialised SharePoint service providers who are not only faster, but also ensure better implementation. To be able to get the most out of SharePoint a developer must have knowledge of one of Microsoft's .NET programming languages such as C# or VB.NET, and experience in web development with ASP.NET, JavaScript, HTML, XHTML or CSS.
RDBA Outsourcing with Microsoft SQL Server
Companies that use Microsoft's SQL Server as database software will need the right professionals for their fast-growing database to match the database infrastructure to the growing needs.
It is also possible to use internal IT employees for general maintenance and to use the necessary experts as needed with Microsoft Outsourcing. However, a Microsoft SQL System which is managed entirely externally can be easily realised nowadays.
Up in the cloud with Azure Outsourcing
Microsoft has offered a cloud computing platform since 2010 with Azure, which can be used on-premises on a company's own servers, as well as via infrastructure as a service (IaaS), platform as a service (PaaS) or software as a service (SaaS) on Microsoft's cloud servers. Depending on strategy, it is also possible to add to complement existing IT staff with external Azure professionals, or to completely replace them with Microsoft Outsourcing.
Microsoft Outsourcing from India
In all of these scenarios, as well as others, it is well worth it to take a look at India for Microsoft Outsourcing as it is easy to find a specialist and above all, very cheap. The Indian IT industry employs around 3 million IT workers, and provides more than half of worldwide Outsourcing software professionals on the market. You can very easily find suitable professionals for Microsoft products, professionals who already have experience in international projects.
With Outsourcing4work, you can use this enormous potential to your advantage with Microsoft Outsourcing. Thanks to a large Indian partner network and excellent knowledge of the Indian Outsourcing market, we can easily find the right expert for your needs.
You can hire temporary employees through us, or realise a defined project at a fixed price with Indian partners. And if you need an entire team for a complex Microsoft project, we can also help you easily. You can have a branch (light) in India of IT professionals who work exclusively for you.
Because you conclude the contract directly with us as a European country, you are guaranteed proper implementation and legal certainty. Our experienced project managers and we will coordinate all details for optimal cooperation over distance.