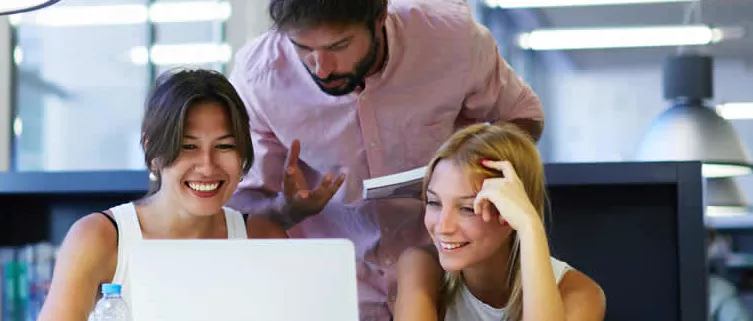 App agency, local software developer or in-house solution? Whichever method you choose depends on your software project and the amount of investment.
For many small or medium-sized enterprises it is not worth it to hire their own software developers. Building their own developer team with an experienced project manager is often too expensive for the implementation of small app projects. It also eats up valuable time to recruit and build a team, as well as the fact it is a lengthy and complicated process.
Outsourcing has been steadily increasing for years and is becoming more and more complex. You must decide between individual developers who specialise in specific platforms, and professional companies which cover the entire range of operating systems.
In addition, there is also the question if you would like to have a domestic partner or a foreign provider.   The cost of software developers from countries such as India are also a benefit. But in order to successfully implement software projects, one must be able to overcome differences in mentality, a rather large hurdle. If problems arise in the development process, you will quickly have your fill of video conferences and emails.  Efficient project management is also a must for successful app development.
Success with an app agency
Using an app agency you can avoid many of these problems in advance, and, at the same time, keep costs and risks at a minimum. By implementing various app projects with many partners an agency can draw on the necessary experience and contacts.
App agencies act as an intermediary between clients and software developers, and know the needs and requirements on both sides. As a client you can discuss your app idea directly with the agency and receive a clear idea on the expected costs and the development time before the project begins.
If the app agency has access to a large pool of specialised developers abroad, you will be spared the time consuming search for suitable partners. The agency can support you with contract design, project management, communication and billing, or completely take over these areas for you.
Your costs won't spiral out of control, and you will still achieve the best possible result for your own app project.
Outsourcing models for projects of any size
At Outsourcing4work we can offer you a full range of Outsourcing solutions. Whether you would like to implement an app project for one or more platforms at a fixed price, with temporary or dedicated employees, or with a branch (light) using the support of a complete team of software developers. We have the necessary expertise and the appropriate partner for projects of every size.